West Bengal is a well-known Indian state in the eastern section of the country. This state provides a stunning background with a unique blend of natural beauty. With the majestic Himalayan range as a background, West Bengal's hills and valleys have produced some very stunning hill stations. The Sundarbans mangroves are a prominent feature of this magnificent state, and as a result, many tourists flock to West Bengal's attractions each year to discover the state's hidden gems. This state has everything, from densely crowded cities with a fast-paced culture to charming lush green villages, vibrant nightlife to picturesque hill stations. However, if you enjoy the romantic atmosphere of mountains and starlit skies, you should surely go exploring.
Darjeeling
When it comes to the best hill stations in West Bengal, Darjeeling is without a question at the top of the list. This stunning hill town in West Bengal is located in the Mahabharata Range and is well-known for its thriving tea business. Darjeeling is one of the most bizarre hill towns in West Bengal, with enchanting sunrises, the pristine appeal of hills, inviting locales, and the old-world elegance of the past. The defining attraction of this hill station is the classic steam train, which attracts tourists and offers a one-of-a-kind experience. Darjeeling, on the other hand, is not only renowned among hill lovers but is also a favourite honeymoon location in West Bengal.
Also Read: TOP HILL STATIONS IN TELANGANA FOR A PERFECT OLD SCHOOL GETAWAY
Kalimpong
Kalimpong is Darjeeling's neighboring hill station and another beautiful West Bengal hill station. This lovely hill town in West Bengal is home to the Indian Army's Mountain Division 27 as well as the Shivalik Hills. Kalimpong also attracts interest since it is one of the West Bengal hill stations that receive a lot of rain. Buddhist monasteries, churches, and Tibetan handicrafts are all popular in this highland station. Kalimpong is also home to tigers, which can be found in the Neora Valley National Park, one of West Bengal's most recognized national parks.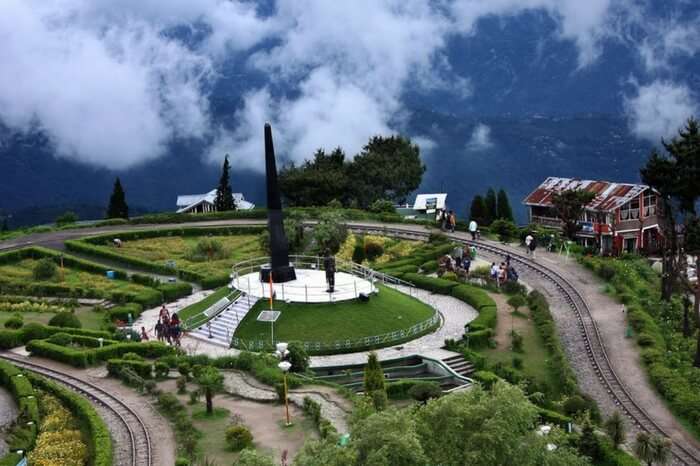 Also Read: Top Hill stations in Andhra Pradesh
Rimbik
Rimbik is another West Bengal hill station that is well-known among trekkers. It's near to Sikkim, and it's tucked on the banks of the Rambam River, surrounded by little settlements. This hill station does not have many attractions, but it does offer an adventurous walk that draws trekkers. It is yet another charming hill station in West Bengal that is ideal for adventure seekers.
Kurseong
This hill station of West Bengal is well known as "Land of White Orchids" and is famous for housing temples, churches, and museums which can anytime make the holidaying experience of the tourists amazing and engaging. The temples in Kurseong houses 300-year-old idols of Hindu gods which attract mythology lovers. Moreover, countless tea gardens and gushing waterfalls add to the beauty of Kurseong and attract tourists. It is another remarkable hill station in West Bengal.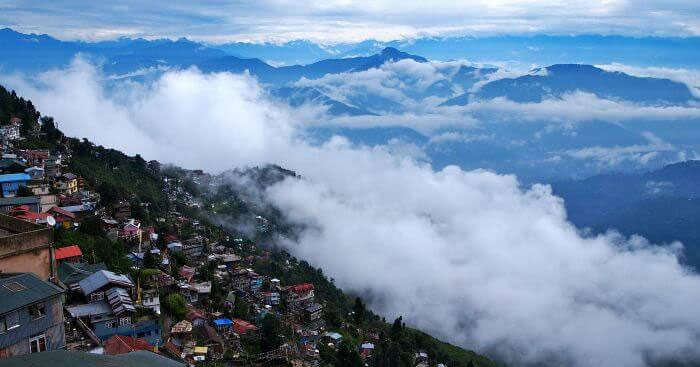 Also Read: Top Hill Stations of Rajasthan you can't miss!
Sandakan
Sandakphu is fondly called West Bengal's highest peak with a tiny village nestled on the top. This hill station of West Bengal offers a view of Kanchenjunga and Everest. Trek lovers can also opt to trek on the winding pathways of Sandakphu. This hill station of West Bengal is popular amongst the tourists for offering breathtaking views of the surroundings.
Dooars
Dooars is another quaint hill station located in West Bengal and is also called India's gateway to Bhutan. This hill station of West Bengal starts from River Teesta in the East to River Sankoshi in the West and Dooars is the local name given to the floodplains of North East India which are located around Bhutan. Tourists visiting Dooars can also explore Mahananda Wildlife Sanctuary and Chapramari Wildlife Sanctuary.
Siliguri
Siliguri is a small hill station situated on the banks of River Mahananda, between Himalayan foothills and the Doar region. Siliguri is also called as "Gateway to North-East India". This hill station of West Bengal boasts a scenic aura that will surely give you peace from the busy city schedule. However, the elevation of the town is low as compared to other hill stations in West Bengal but this hill town is a strategic gateway to the neighboring countries like Bangladesh, Bhutan, and Nepal. It is also the starting point of the popular Darjeeling Himalayan Railway.
Mirik
Mirik literally means "place burnt by fire" and this hill station of West Bengal is situated at an elevation of 1495 meters above sea level amidst the Eastern Himalayas. In the year 1974 Mirik developed as a prominent hill station and Sumendu Lake was also created. This hill station of West Bengal is popular for the surrounding mountains and Buddhist monasteries.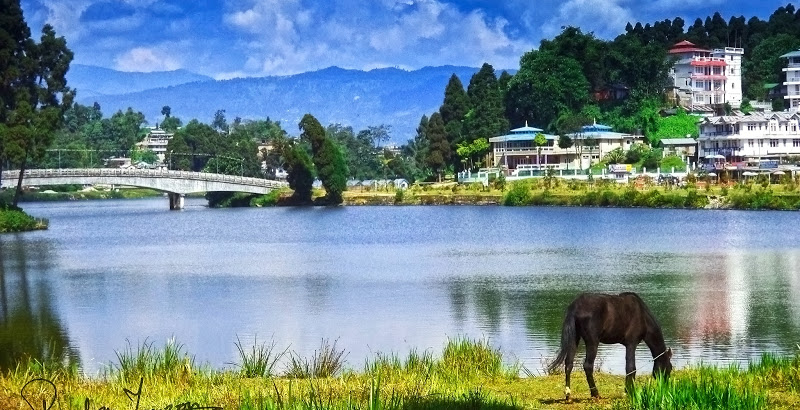 Gangtok
Gangtok, Sikkim's unique capital, is a Buddhist paradise. Gangtok is an ideal of neatness and one of the few such places in India, in keeping with the Zen belief that spirituality can only find its way via clear and spotless surroundings. The breathtaking panoramic views of Mount Kanchenjunga only contribute to the Gangokian ambiance. This region is not only known for having the top tourist attractions in Gangtok but it is also known for its unique food, of which Momos and Kinema are good examples. Gangtok is known for its delicious food, gorgeous Buddhist monasteries like Rumtek and Enchey, and evocative scenery. It also offers a lot of tourist attractions, such as the Nathu La Pass and Tsomgo Lake.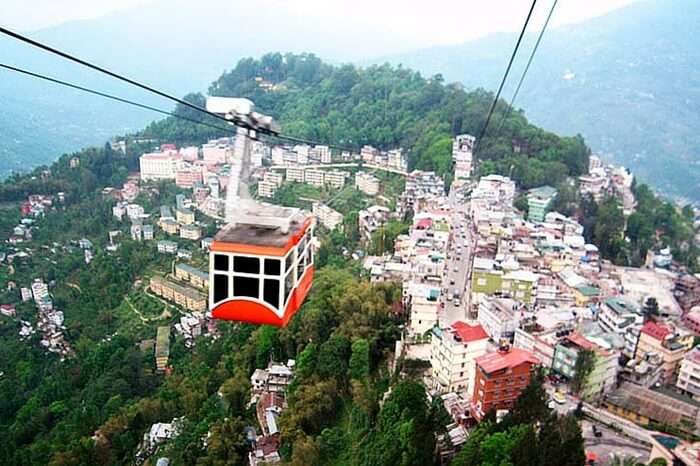 It's easy to organize a trip in West Bengal because there are so many hill stations. The hills and valleys of West Bengal offer some very lovely hill stations, such as Darjeeling and Siliguri, which are known for their gorgeous settings and exquisite tea gardens, with the Himalayan range as a background.